Director General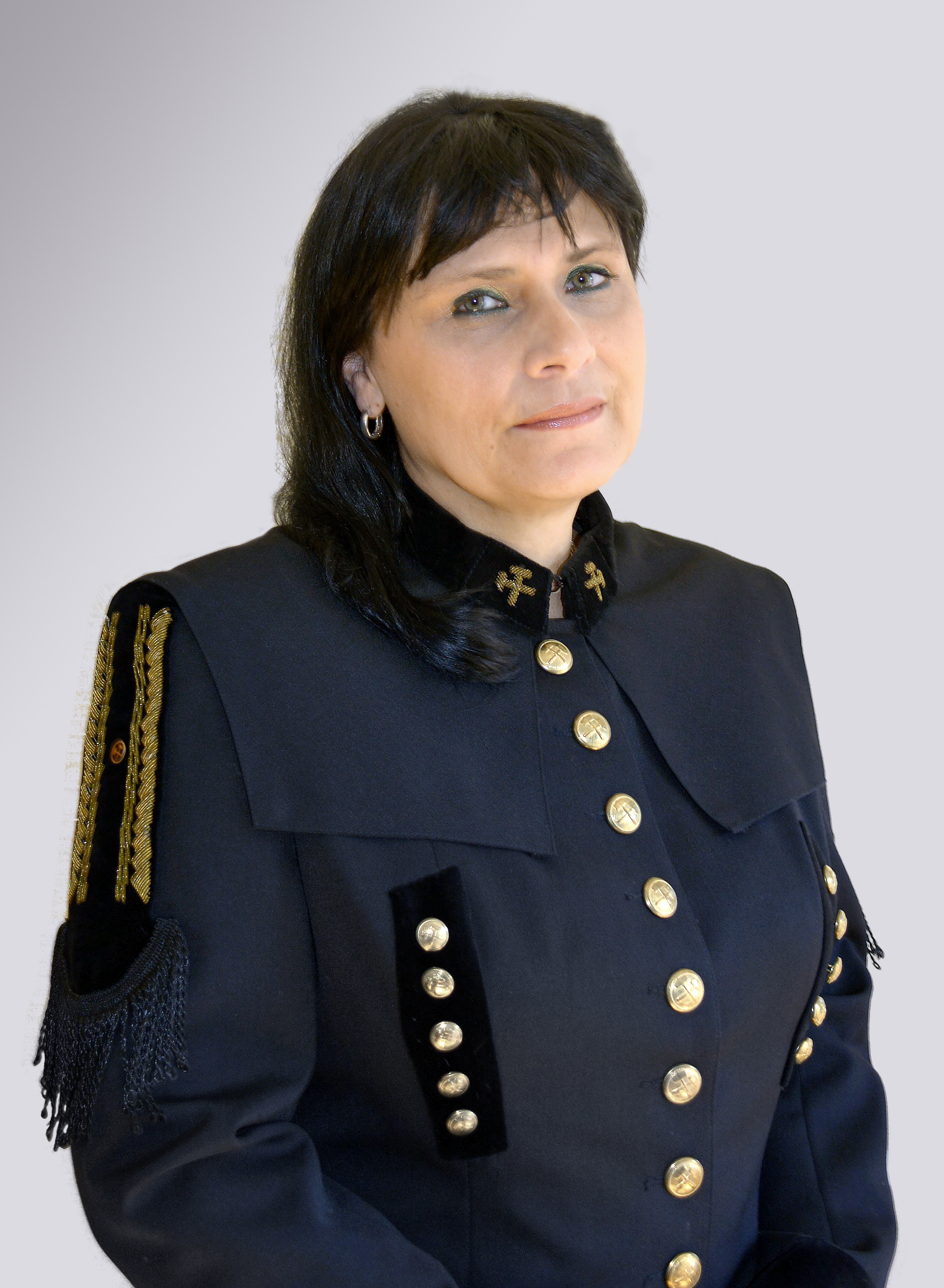 Krystyna Samek-Skwara, MA
Krystyna Samek-Skwara is a graduate of the Faculty of Law at the University of Silesia in Katowice. In 1996-2000 she was a research and didactic employee at the Department of Labor Law and Social Policy of the University of Silesia. Until recently, among others, at the University of Administration in Bielsko-Biała and at the University of Humanitas in Sosnowiec, she conducted classes for students in labor law, including the employment relations of employees employed in state offices, as well as in the field of social security. In addition, she trained management board members, local government employees and civil servants in the field of labor law. She is the author of numerous publications on the subject of labor relations and collective labor agreements.
Since 2001, he has been an employee of mining supervision authorities. She started working at the Mining Office for Control Tests of Energomechanical Devices as a legal clerk. After moving to the State Mining Authority in 2006, she was employed in the Human Resources, Training and Defense Affairs Office, and from 2010 in the Law Department, where as the main specialist she dealt with administrative proceedings, developing information, opinions, and legal explanations in the field of with the activities of mining offices and the interpretation of legal provisions (legal positions), preparation of responses to complaints and lawsuits brought to courts. In addition, she represented the President of the State Mining Authority and the Director General of the State Mining Authority in court, administrative and administrative proceedings, as well as before other bodies.
Privately, she is married, has two children - a daughter and a son.
Contact front office