Vice President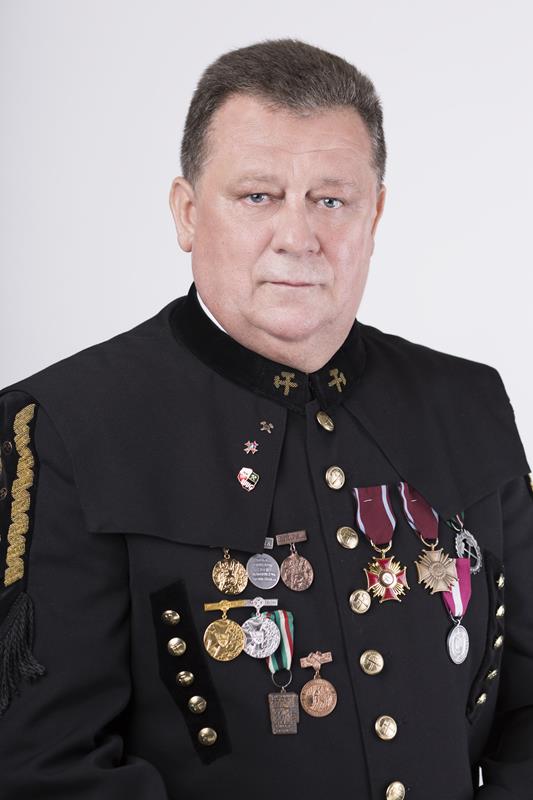 Krzysztof Król, MSc
Krzysztof Król was born on 14th June 1956 in Miechów (małopolskie voivodship). He graduated from the Faculty of Geology and Exploration of AGH University of Science and Technology in Cracow in 1987, where he attained a master's degree of mining geologist in the specialization of mining geophysics.
Upon graduating he was employed by the Hard Coal Mine "Bobrek" in Bytom as a specialist for geophysics and continued to broaden his qualifications. Later he was promoted to the function of chief foreman for geophysics. In 1994, he took up the position of the Mining Geophysics Station manager.
He finished post-graduate studies in managing enterprise finances (2000) and managing enterprises (2001) at the Academy of Economics in Katowice. In 2000, he also did pass the exam for Candidates for Supervisory Boards of State-owned Companies before the Minster's of State Treasury Exam Board.
In 2003, he was employed in the District Mining Office in Gliwice as a chief inspector for geophysics and in 2006 he moved on to the State Mining to Office to work as a chief specialist for seismic and tremor hazards in the Department of Mining.
From September 2009 to January 2010 in addition to his responsibilities as a chief specialist he acted as the President's of the State Mining Authority Spokesperson.
In October 2009, he was appointed the Deputy Director of the Department of Mining for surface, borehole mining and drilling and seismic and tremor hazards and from April 2014 - the Deputy Director of the Department of Mining for blast works, closure of mining plants, contractors and methane, rock and gas outbursts, fire, climatic, water and coal dust explosion hazards. During this period he was acting Director of the Department of Mining for 5 months.
In June 2014 he was appointed the Director of the Department of Borehole Mining and Drilling.
Vice president Krzysztof Król has the necessary qualifications of a tremor department manager, mining plant's operations manager in surface mining plants and a mining geophysicist in underground mining plants.
From 2006 he is an expert witness for mining and geology and mining accidents as well as occupational safety & health regulations in mining for the Regional Courts in Gliwice, Katowice and Legnica.
From 2008 to 2013 he was qualified to the Team of Experts for Evaluating European Projects financed from the Regional Operational Fund of the Silesian Voivodship.
He is an author and a co-author of many publications, papers, presentations and studies on natural hazards, occupational safety and health as well as harmful occupational factors in all types of mining. He is a co-author of the patented method of long wall observations, for which he received a commendation in the Polish Improvement of Work Conditions Competition in the category "Technical and organizational solutions". In 2007, he participated in the initiative to modify the "Complex Method and Detailed Methods for Evaluating Rock Burst Hazard in Hard Coal Mining Plants".
Married. Has two daughters, a son and a grandson.
He is interested in sports, tourism and sailing.
Contact front office